To read the interview in italian click here
A total investment of 300 million euros for the creation of the most cutting-edge data center in Europe. We talked in July with Luca Beltramino, Managing Director of Supernap Italia, who is the owner of the project, to understand the features of this new center being completed in Siziano, near Milan, destined to become a strategic strategy for connectivity in the "Old World."
A structure that, when completed, will extend over an area of 42,000 square meters, will host more than 4,000 racks and handle up to 40 megawatts of power. A few months later, we wanted to find out the status of the construction, and we focused on another aspect of the next generation data center that will serve Europe, the Middle East and Asia: the sustainable environment.
Let's start from the fact that the Siziano data center stands out from the competition because it is structured not as a campus, but as a single structure divided into four sectors. How is the construction proceeding?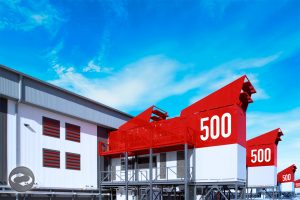 At present, we have completed the construction of the "outer shell" of the first two sectors, covering an area of approximately 10,000 square meters, and we are completing the installations in the first sector.
How are sales going?
We sold most of the space in the first sector for an electrical power of approximately 4 megawatts, out of a total of 5 megawatts available. We went from six customers in July to more than 20 presently. So, the growth in the number of customers was remarkable.
Who are your customers?
Big multinationals of Cloud and new technologies, system integrators and companies both small and medium, because, as we saw last time, our proposal meets the needs of everyone. We are a retail company: we are not wholesalers, but we offer our customers many value-added services, which is why we differ sharply from new competitors on the scene.
Let's go back to the structural completion…
Following the completion of the second sector, which will be coming next year, it is expected to continue with two other pre-financed sectors that will bring the data center to the famous 40 megawatts of overall electricity.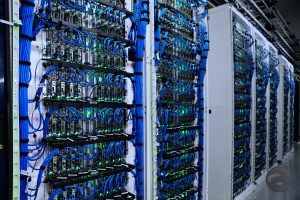 And the timing? Do you already have an idea of how the work will proceed?
Our estimate is, more or less, to complete a sector per year, with numbers ranging from 3 to 5 megawatts of power. If we start the count from the beginning of 2017, we count on having the fully operational data center within four years. Let's not forget then the possibility of expanding the structure into another module, which includes two more sectors. We can therefore offer our customers the opportunity to grow in two other sectors, with a total potential of 60 megawatts of power.
For this year, what goals did you put in place for sales?
We are aiming to complete the sale of the space in the first sector and begin the commercialization of the spaces in the second sector, whose construction is expected to be completed within six months. Once we have built the "shell", it is much easier and faster to proceed with the internal construction, which culminates in installing customers' cabinets inside our halls.
We have seen that the electrical power of the Siziano structure, once completed, will be around 40 megawatts, a really impressive number. In this regard, is environmental sustainability one of your priorities?
Absolutely yes. We aim to be leaders from both from a Green perspective and a renewable technologies perspective; all the data centers that use Switch technology, including SUPERNAP in Siziano, use 100% renewable energy. This energy costs more, but for us it is absolutely essential to maintain this leadership; for this reason we
have an agreement with our supplier for energy from 100% renewable sources. At the same time, we are also
working on other fronts.
Which?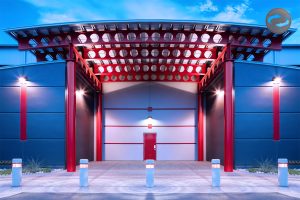 Switch recently launched the new Tier 5 Platinum standard, which is an elite level for data centers and ensures
that it exceeds the world's most important sustainability standards, such as ASHRAE, ANSI, ISO 9001, and
GreenGrid.
What are your goals environmentally?
Above all, the reduction of CO2 emissions that damage the planet, while keeping our PUE (Power Usage Efficiency) low, which averages around 1.23 with a peak excellence of 1.08 achieved at the SUPERNAP data centers in Las Vegas. Switch is also acting as a renewable energy provider: in Nevada, it has created solar power plants for a total of 180 megawatts of capacity that will enable the supply for most of its data centers in the area.
Switch noted that in 2016, data centers in the US consumed 2% of electricity, a number that, by 2020, is expected to reach 10%. Hence the importance of data center companies going towards sustainability and energy-saving
policies.
And on the water usage front, how are you moving?
We are also Green from this point of view. Our cooling systems are water-based but never wasteful, since water is re-collected and regenerated so that there is no waste.
How is the Siziano data center equipped from a Green perspective?
In Italy, in addition to using 100% renewable energy, we are also working on a project of energy trigeneration (cold heat transformation) within the data center, for which I can share more details in the coming months. Finally, for a relatively small part of the facility, we also use solar panels to produce solar energy.
Your commitment is not only on environmental sustainability… Supernap is part of the Open Hub Med Consortium, developed to create a free and neutral zone for Internet service and data exchange among the Mediterranean Basin countries, with the goal to create a hub in Sicily that competes with Marseille.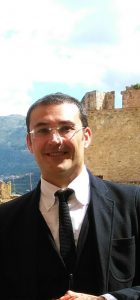 How is the project going?
Open Hub Med has seen the entry of very important carriers, such as Fastweb, Retelit and Interoute, and we are also talking to other internationally active carriers. "Neutral" and "international" are the keywords that describe the Open Hub Med project. The Consortium is managed in a neutral way and is intended to make Sicily a very important site for the exchange of connectivity from and to the south of the world.
We are overwhelmingly attracting the interest of many operators in Middle East and Asia based on the neutrality of the hub and the fact that it guarantees the possibility of exchanging packets without having to send them to Amsterdam, London or Frankfurt. It is also important to point out that the hub is in a country characterized by political stability.
Open Hub Med is also strategic for bringing connectivity to Milan: we want to give customers the opportunity to land directly in the city and then reach the European and northern European markets.
So, Milan will be an important hub?
Milan and Italy traditionally have great importance for trade and the transfer of goods, and we believe it should have the same central role in the field of connectivity.
Let's talk about the data center scenario. The government announced "Impresa 4.0" as part of the National Plan, that by 2020, 100% of Italian companies will be connected at 30 Mbps. In reality, from the infrastructure point of view, is the country going in the right direction?
Surely public administrations, especially hospitals, are becoming increasingly sensitive to the need to have their data handled in data centers that allow accumulation and analysis. For our part, we are participating in a number of public procurement tenders that insert us in this sector. PA is prompting more and more tenders that rely on the use of external data centers either for backup or as a primary solution.
The sensitivity to these issues, therefore, is growing…
Absolutely yes, and it is also due to a whole series of very important regulations that will push the presence and use of data centers because more and more passive security and logical security are required, which must be found in a next generation data center, but also the possibility of creating ecosystems, so there will be a need to obtain information services.
"Industry 4.0" has become a hype term that helps develop the know-how of these entities and the ever-increasing need for data centers. It becomes increasingly clear for companies that they will have to go towards quality data centers.
And what could be done to further sensitize and bring about greater awareness of the need for data centers?
To lobby for stakeholders, bringing them to learn about the new technologies and the benefits of this new world where digitization is driving. This is a phenomenon that calls upon the fundamental resources of the IT world: computing, storage, security and connectivity, resources that are mainly found in the world of data centers.
By making public administrations sensitive to these issues means to make them aware that demand and interest are bound to grow. As stated, the government aims to have all of Italy connected to certain speeds by 2020 and the fact that PA and public opinion talk about connectivity inevitably leads also to the discussion of where all this data will be stored, destined also to grow exponentially on the wave of the Internet of Things.